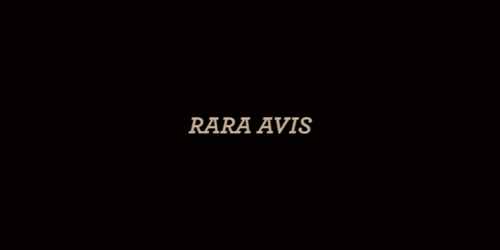 Rara Avis (English: Rare Bird) centers on a woman running in the desert. It seems like an ordinary enough day, until she encounters a man in black. She'll try to run away, only to find herself transported into a totally different place. Who is the man in black? Why is she trying to run away? What does it all mean?
This curious film gives us snippets of a very mysterious story. While the plot itself may be unclear, Rara Avis nevertheless delivers quite an experience, what with its haunting cinematography and eerie music. Notably, this short film is part of a script for a feature film by the director, so we can only imagine the thrills and chills the complete film would give.
I always appreciate short films that can give a complete experience, despite not delivering a linear plot line. What about you? What did you think of the running woman and her experiences?
(Rara Avis is available on YouTube with English and Spanish subtitles in closed captions. Click here for the story of another man who seems to be running for his life. Click here for a story about a man getting into dangerous territory with strangers. And click here for a suspenseful feature film about a man dealing with his girlfriend's disappearance.)
---
Directed by Javier Díez