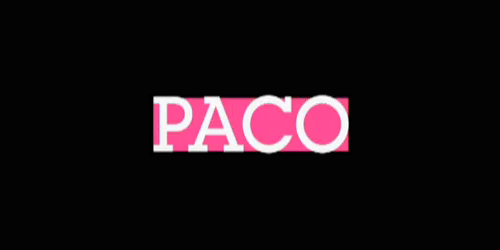 Paco is about Jota, a man who, in the middle of a busy shopping mall, suddenly sees Paco, a man the guy seems to recognize. Paco doesn't notice him at all, so Jota tries to catch up to him. Meanwhile, he mutters some revealing words about Paco, and smiles knowingly.
This is a really adorable film about a (gay) man running after Paco. For me, it's honestly just too cute for words. I guess I'd dream of Paco too, especially if he almost always looks like a movie star. Ay, Paco, you indeed make my life a misery.
Do you enjoy people-watching and dreaming up scenarios about them? I have to admit that I too find a Paco (or two – or three) I love to daydream of whenever I see him.
(This is available on DailyMotion with English subtitles. Click here for another story about a guy with a "date". Click here for a film about a guy possibly falling in love with a girl.)
---
Paco may also be viewed on the El País website for slightly better video quality.
Directed by Jorge Roelas